The Bridge, the Denton Texas Covenant of Unitarian Universalist Pagans was formed in 2000 as a covenant group for UUs and friends with an interest in Pagan and Earth-centered spirituality.  We follow many paths, including Wicca, Druidry, Kemetic (Egyptian), and some that can be best described as "eclectic Pagan."  We are united by our commitment to Unitarian Universalist values and our support of the Denton Unitarian Universalist Fellowship, our congregation.
UU Paganism
As Unitarian Universalists, we recognize six sources of spiritual wisdom. They are: direct experience, the words and deeds of prophetic women and men, wisdom from the world's religions, Jewish and Christian teachings, Humanist teachings; and the spiritual teachings of earth-centered traditions.
As Pagans, we focus primarily on the sixth source, which celebrates the sacred circle of life and instructs us to live in harmony with the rhythms of nature.
In very general terms, there are three main elements of modern Paganism. The first is a view of Deity as both female and male – some of us recognize a Goddess and a God, others many Goddesses and Gods. The second is a resonance with the beliefs and practices of our ancestors – whether those ancestors are physical or spiritual. The third, and perhaps the most important is a connection with the Earth and its seasons and cycles. We agree with the Native American saying that the Earth does not belong to us, we belong to the Earth.
We have many views of Deity. For some, this is one Creator who is both and neither male and female. For others, this is a Mother Goddess and a Father God. Still others believe, like our Western ancestors, that there are many Gods and Goddesses. And some believe, as in the Eastern traditions, that Divinity is immanent, and that God and Goddess are present in everyone and every thing.
Our Mission Statement
The Denton Covenant of Unitarian Universalist Pagans is a covenant group for UUs, Pagans, and friends with an interest in Pagan and Nature-centered spirituality. We welcome all who come in love and friendship to celebrate, learn, and serve with us. We are united by our commitment to UU values and our support of the Denton UU Fellowship.
Our Vision Statement
Denton CUUPS is a home for all expressions of Paganism in alignment with UU values. We present public rituals that facilitate religious experience and meaning for our members and guests. We study, practice, and teach our religions and their sources, both ancient and contemporary.
We value Nature, our experiences of Nature, and our relationships with Nature.
We have a diversity of thoughts and beliefs about deities and spirits, and we recognize the inherent uncertainty in such matters. Nevertheless, we explore deities and spirits deeply and we form and maintain honorable relationships with them however we understand them, both together and on our own, even as we remain open to new ideas, new practices, and new experiences.
We work together to build a respectful and caring local community of friends and allies dedicated to supporting each other on our spiritual journeys and to building a better world here and now. We support our community by living in alignment with our Pagan values and by contributing our time and treasure as we are able. 
Our History
The Covenant of Unitarian Universalist Pagans was chartered by the Unitarian Universalist Association at the UUA General Assembly in 1987. The Bridge, the Denton chapter of CUUPS, was formed in 2000. We chose the name "The Bridge" because we wanted a name that would symbolize a group that changed our lives and helped us cross over from the mundane world to a more spiritually enriched life.  Over the years we've used the name "The Bridge" less and less and are now usually known as "Denton CUUPS," but we retain the name and its heritage, and our members-only e-mail list remains titled "Bridgemembers."
CUUPS National
Denton CUUPS is one of more than fifty CUUPS chapters at UU congregations around the country.  CUUPS National serves to accredit and assist local chapters, to facilitate networking between chapters and between Pagan-identified UUs, and to promote Pagan and Earth-centered practices within the Unitarian Universalist Association. Currently our own Cynthia Qoaad is serving on the national board of trustees. We encourage you to join CUUPS National as well as Denton CUUPS to support this work.
Our Church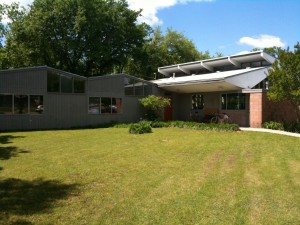 The Denton UU Fellowship is "A Spiritual Open Space for the Free Mind and the Free Spirit."  It is a place where people on many different spiritual paths come together to support each other in our spiritual journeys and to work together to build a better world here and now.  Many CUUPS members are active members of DUUF and most years there is at least one Pagan on the Board of Trustees.
Legal Stuff
All material on this site is copyrighted by the Denton Texas Covenant of Unitarian Universalist Pagans © 2000 – 2017.  Unless otherwise attributed, all photographs are the property of the CUUPS member or their camera-wielding partner who took them.  If you want to copy anything from this site, ask first!  If it's for a like-minded project, the answer will probably be yes, but we want to know who's using our stuff and how they're using it.