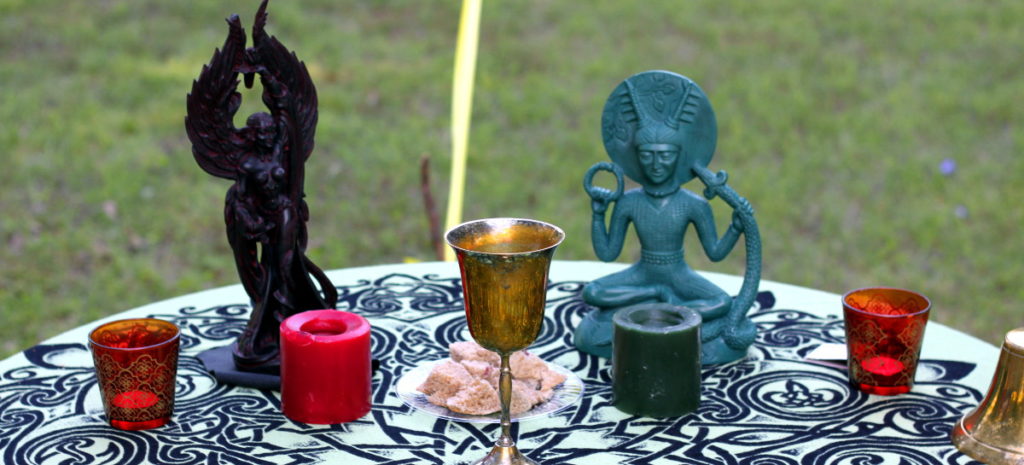 Sunday, February 19
1:30 PM to 4:00 PM
If you've been to a few Pagan circles, you've probably seen some really good rituals… and you've probably seen some not-so-good ones too. Over the years, Denton CUUPS has learned a lot about what works well and what doesn't, common problems and ways to work through them, and a process of planning, researching, composing, rehearsing, and presenting rituals that we've found to be very helpful.
This workshop will cover ritual theory, the elements of modern Pagan ritual, and our process for ritual planning and composition. It will be led by John Beckett, the Coordinating Officer of Denton CUUPS, a Druid in the Order of Bards, Ovates and Druids, and the author of the upcoming Llewellyn book The Path of Paganism – An Experience-Based Guide to Modern Pagan Practice.
There is no charge for this class, but donations are requested. This class is family friendly and is appropriate for older children. We are unable to provide childcare for younger children at this event.
If you have any questions, please contact John Beckett at JohnFranc@aol.com
at the Denton Unitarian Universalist Fellowship
1111 Cordell Street, Denton, TX 76201